At first, choosing the best hot food packaging options for your business might not seem like a big task. All you need to do is find something that's big enough to hold the food you want to serve, and durable enough to remain strong, despite exposure to heat.
Of course, when you're running a restaurant or café, and you're looking for ways to make your brand stand out as much as possible, you quickly discover that there's more to hot food packaging than you first thought.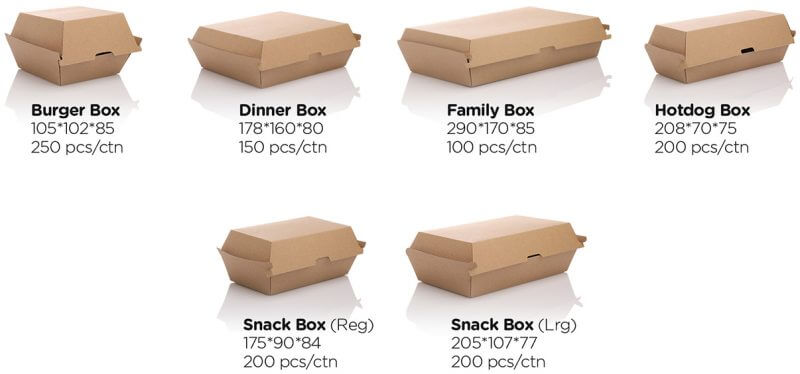 The style of packaging you choose for your hot food will generally depend on the kind of meals or products you're going to serve. For instance, if you plan on mostly serving burgers, then you're going to need burger cartons, potentially with enough extra room for added fries or salad. Here are just some of the options we provide here at PureCo China, and the foods they're best suited to.
Dinner Boxes
Our dinner boxes come in sizes to suit a wide selection of meals. For instance, we offer:
Hotdog and burger boxes
Dinner boxes
Snack boxes
Family boxes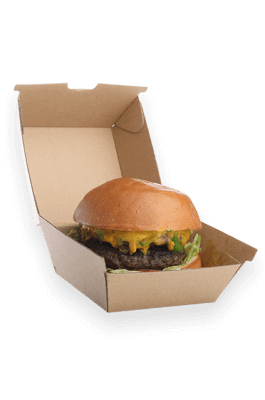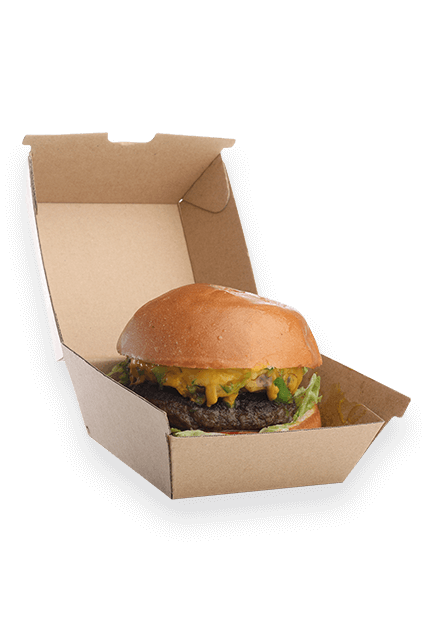 These packaging solutions are designed for hot food that needs to be kept at a warm temperature during transit. Because they boxes are sealable, they help the food to retain its heat and stop any damage from coming to the meal within during transportation too. Dinner boxes are ideal when you're looking for a simple, convenient and reliable solution for selling your hot meals.
Food Trays
Open and ready to access immediately, food trays are designed specifically for entertainment venues, and organisations that want to give their customers access to their food on the go. Food trays can also be a perfect way to serve food in a café or restaurant if you want to take advantage of disposable packaging.
For instance, if you sell trays of nachos, then it doesn't make sense to cover them up in a box if your customer is going to sit down and eat them straight away. Ideal for the "grab and go" economy, food trays give your clients instant access to their food.
Boxes with Windows


If you want to give your customers the convenience and security of having a lid for their hot food packaging, then a lunch box with a window can be a great solution. Like a standard dinner box, these packaging options provide plenty of protection, while allowing your food to speak for itself. The window showcasing the meal helps your customers to build up their appetite or show off their food to their friends, without having to open it up.
In today's social world, boxes with windows can also be ideal for boosting your social presence. When there's a window to showcase your food, your customers can snap pictures of their meals for their Instagram feeds, while keeping your business name and logo in focus too!
Noodle Boxes

Finally, the best hot food packaging options also include the classics. For instance, noodle boxes are a common feature of fast food. They're convenient, big enough to hold a lot of food, and perfect for customers who want to eat their meals on the go too!
If you sell oriental food, then noodle boxes can help to give your brand an extra element of authenticity. What's more, the depth of noodle boxes makes it easier to pick up food with chopsticks. If you've ever tried eating noodles from a tray, you'll know how messy it can be.
Choosing the right packaging for your food options is critical in today's competitive marketplace. That's why the team here at Pureco offer a range of choices to suit any need. Contact us today to find out more.