The right package printing has a ripple effect on your customers. When someone finds your packaging beautiful, they'll often take a picture to share it with their friends on social media, which triggers a chain that could make your product go viral. In today's highly-connected world, it's more important than ever to make a good first impression.
As a local theatre or cinema, your popcorn bucket packaging is one of the best opportunities you have to make a lasting visual impact on your customers. With popcorn buckets, there's so much free space to work with, and you can use a range of incredible designs to ensure you leave a lasting impression on your audience.
Here are just some of the things you'll need to keep in mind when creating your popcorn packaging.
1.     Choose Bold, Simple and Clear
In today's fast-paced world, customers don't have a great deal of time to stop and see what your product is all about. They need to know the value of your item as soon as they see it, and a clean-cut design can help with this.
You can browse through our selection of options here at Pureco China for inspiration. Remember, the key is to demonstrate your brand through things like bright colours, custom lettering, and logos, but don't go too over the top. Think about:
The colours you want to use: Will it be better to go bright and dynamic to appeal to children, or choose vintage colours to suit the style of your cinema?
The font: Your font should be a way to represent your brand, but it also needs to be easy-to-read, and clear. Keep your designs legible.
The images: Make sure that any images you use don't get in the way of other important messaging, like your logo.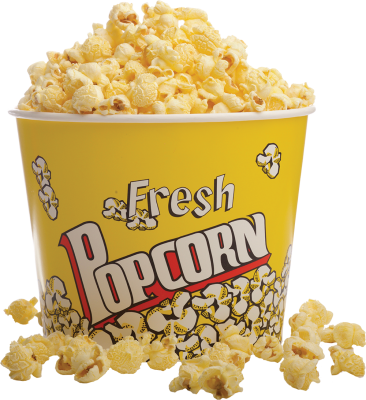 2.     Know Your Sizes
Extra large popcorn buckets can be very appealing to cinemas who serve a lot of families. People who come to the cinema in a group like to share their snacks, so choosing a large 5027ml bucket is a great way to make sure that everyone leaves your location feeling satisfied. However, it's worth remembering that there are other sizes you can consider too. Such as smaller buckets for individuals, or couples.
No matter what sizing you choose, make sure that your font, images, and logos look perfectly in proportion. At PureCo China, we use flexographic printing techniques to make sure that our printed recyclable popcorn buckets look incredible no matter which shape or size you choose. With exceptional printing techniques, we ensure that you have the perfect opportunity to make a lasting impression on your audience.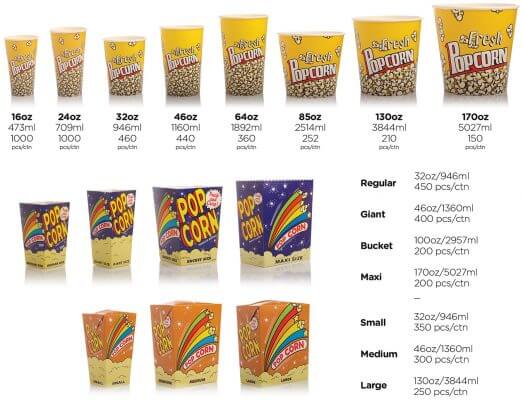 3.     Focus on Convenience
Remember, when designing your popcorn buckets, you'll need to ensure that you're not just giving people a great visual, but a good experience too. The bucket needs to be insulated enough to keep the popcorn warm without making it difficult to carry. Additionally, you might want to make sure that the material you use is reinforced so that toppings like butter don't seep through onto customer's hands.
Another way to make your popcorn buckets more convenient is to give them lids, so your customers don't have to juggle with their popcorn if they've already bought drinks and other snacks from you. A lid on your popcorn containers can make it easier for people at your cinema to get to their seats without spillage. This means a better experience for your customers, and less cleaning up for your staff to do.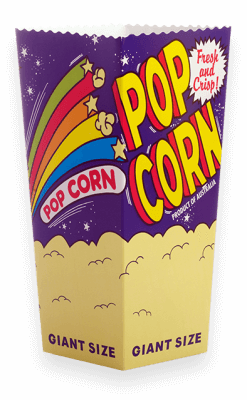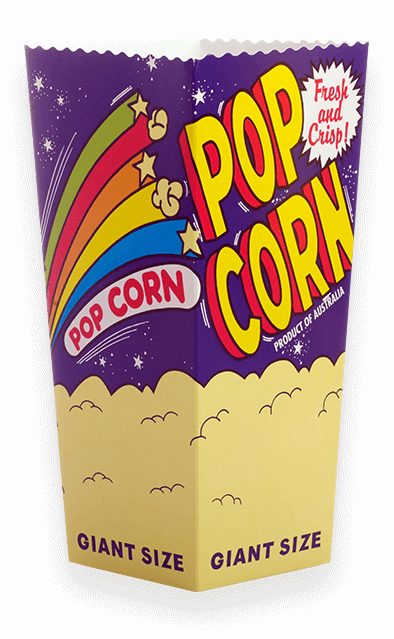 Make the Right Impression
As one of the most popular concessions you're likely to sell in your cinema, carnival, or theatre, popcorn isn't just a valuable product for Australian companies; it can also be a great avenue for branding and marketing too. Get your printed recyclable popcorn bucket right, and you can keep your customers talking about you for all the right reasons. Contact the team here at PureCo to start your design today.