Is your fast food packaging tasty enough?
The right packaging sets your company apart from the crowd and gives your customers a reason to remember you. Here, we'll examine some of the ways you can make your food products stand out with the right designs and colours.
1.    Design for Convenience
Fast food is all about convenience. Your customers want something simple and easy to carry when they're rushing to work, or on their way home from the gym. Your job is to make sure that the packaging you create is resealable, simple, and capable of delivering the perfect customer experience.
For instance, you might choose slim noodle boxes in a range of sizes that come with their own convenient handle. On the other hand, a re-sealable lunch box that keeps hot food warm and protected from the weather could be a great option for diners on the go. Remember to keep the following concepts in mind when choosing your design:
Size: Depending on the food and meal options you offer, you may need to offer a range of sizes for each container, including single-person and family-size boxes.
Materials: The right material can make all the difference. For instance, paperboard is effective, lightweight, and ideal for holding hot food.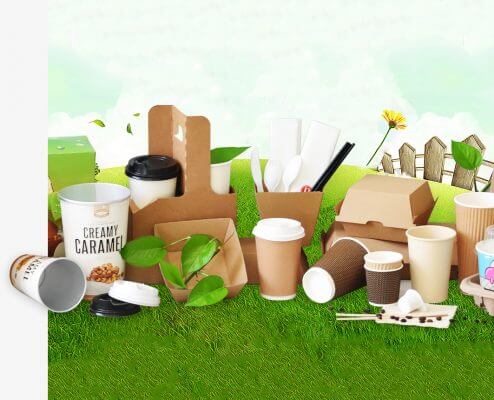 2.    Choose Creative Elements with Care
Nobody wants bland fast food packaging. Fortunately, there are plenty of great creative elements you can add to the mix to make your products stand out. For instance, colour can be a great way to make your packaging more vibrant and appealing. You can choose shades that relate directly to your brand image, or you can pick colours that are designed to highlight the type of food you sell. For instance, soft greens might be perfect for a fast-food company that specialises in vegan and vegetarian dishes.
Some fast-food companies allow their products to do the talking for them, with high-resolution images of their sandwiches, burgers, and fries placed on the box with special flexographic printing. Whichever option you choose, remember that it's important not to clutter your packaging with too many different elements – this can confuse and overwhelm your customer. Keep it clean, simple, and appetizing.
Also Read: What You Need to Know Before Upgrading your Packaging Line.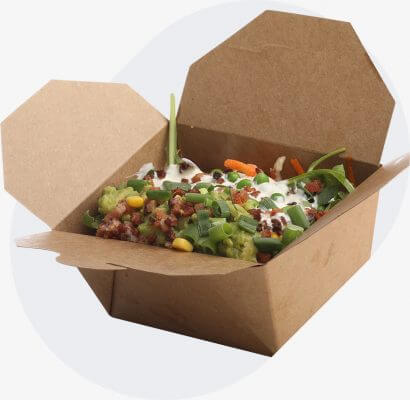 3.     Do Something Different!
Finally, remember that your packaging is the perfect opportunity for you to showcase what makes your brand different. The best designs are sometimes the most unexpected, so it's worth experimenting with different fonts, printing effects, and substrates before you decide on your final look.
One way to set yourself apart from the crowd is to use your fast food packaging to highlight your values. For instance, opting for sustainable packaging that's both environmentally-friendly and recyclable, shows your customers that you care about the planet. This not only draws attention to the compassionate nature of your company, but it also makes it easier for you to appeal to socially-conscious customers.
Don't underestimate the power of great packaging. When used correctly, your lunch boxes and food trays can improve the customer experience, help your business to make an impact, and even improve your bottom line. Ready to find out what great packaging could do for you? Contact us directly at +86-21-57382058 or jump onto our live chat feature (bottom right-hand side of this page) and send us a message.