When it comes to delighting customers and keeping expenses low, there are countless factors for hospitality companies to think about. Whether you're running your own coffee shop, a café, or a pop-up restaurant, you'll need to ensure that you have the right supplies. After all, even something as simple as your takeaway coffee cups could be enough to change perception for your brand.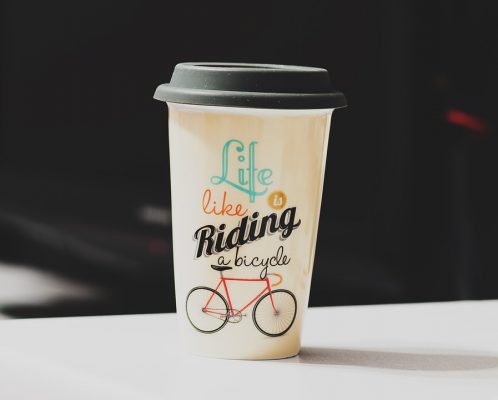 A delicious cup of coffee with an attractive design and a reliable structure can demonstrate your professional nature to your customers. In fact, a great coffee cup could even improve your brand reach, thanks to the prevalence of social media today. How many pictures of coffee do you see on Instagram or Snapchat, for instance?
The question is, how do you buy the best wholesale bulk takeaway coffee cups for your business?
1.     Concentrate on Comfort
Takeaway coffee cups don't come with a handle. That means that you need to find another way for your customers to carry piping hot liquid comfortably. The design of your takeaway coffee cup should use textured card or paper to distribute heat across consumer's hands more evenly. Double wall or ripple wall cups give your customers the support of a cardboard sleeve, without covering your brand logo.
Remember, when you're looking for insulated coffee cups, don't overlook the bottom of the cup either. The bottom of your cup should be doubly poly-coated to ensure that drinks don't begin to leak over time.
Also Read: Custom Made Coffee Cups Options
2.     Choose Someone Who Can Deliver Fast
When you first launch your hospitality business, you might not mind waiting a little longer for your cups. After all, if you get enough supplies in your first bulk shipment, you should have resources to last you a while as your brand evolves. Of course, as your organisation continues to grow, and demand skyrockets, time will become a factor in ensuring happy customers.
Since most fast-paced companies can't afford to wait 30 days or more for an order to ship, it's important to look for a supplier like Pureco China, who can deliver your bulk takeaway coffee cups within 2 weeks of confirmation.
3.     Stock a Range of Sizes
Wholesale coffee cups come in a selection of different shapes and sizes. You can find solutions all the way from miniature espresso cups to larger vessels for cappuccinos and lattes. If you want to give your customers the satisfaction that comes with variety, make sure that you invest in numerous sizes, all the way from 4oz, to 16oz.
A good way to make sure that you offer the right selection is to go through your coffee menu and determine what kind of drinks you plan on selling, and how they'll look in each cup. For instance, some coffee companies prefer to pour 4oz espressos into 6oz cups to make them look larger.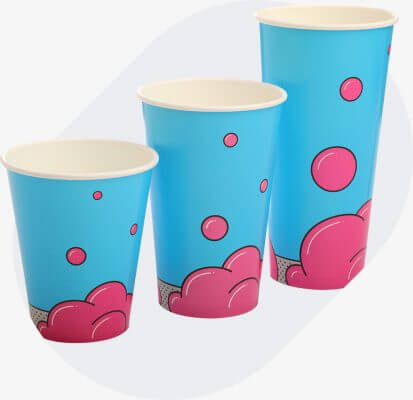 4.     Show Off Your Style
It's important to print your takeaway coffee cups with your company name and logo. The right design raises awareness for your company and helps to improve brand reach. The very nature of takeaway coffee cups means that these accessories are exposed to a wide range of people throughout your local area. Whenever someone takes your cup on a train, or into a shopping centre, they're drawing countless eyes to your business name. Think about:
Colours
Logo
Name
Design
Images
When designing your coffee cup, make sure that your logo stands out clearly on the material you choose. For instance, you'll need a special design to ensure that images show up well on a rippled cup. Pureco offers the latest in printing technology for smudge-free, and clear artwork on takeaway cups.
5.     Be Eco-Friendly
A report by global brand, Unilever, found that a third of customers prefer to buy items from sustainable brands. Putting additional effort into showing off your eco-friendly side could be a great way to generate loyalty in your customers. Pureco Packaging is one of the leaders in the eco-friendly packaging industry. We specialise in custom designs that are biodegradable, renewable, and recyclable.
Demonstrating your commitment to the environment could improve your reputation in your local marketplace. Plus, it gives you the peace of mind that comes with protecting the earth. Ready to design your wholesale cups? Contact Pureco China today!